---
3D Model Scans
3D Model categories include hundreds of models from mossy forest rocks to canyon cliffs.
---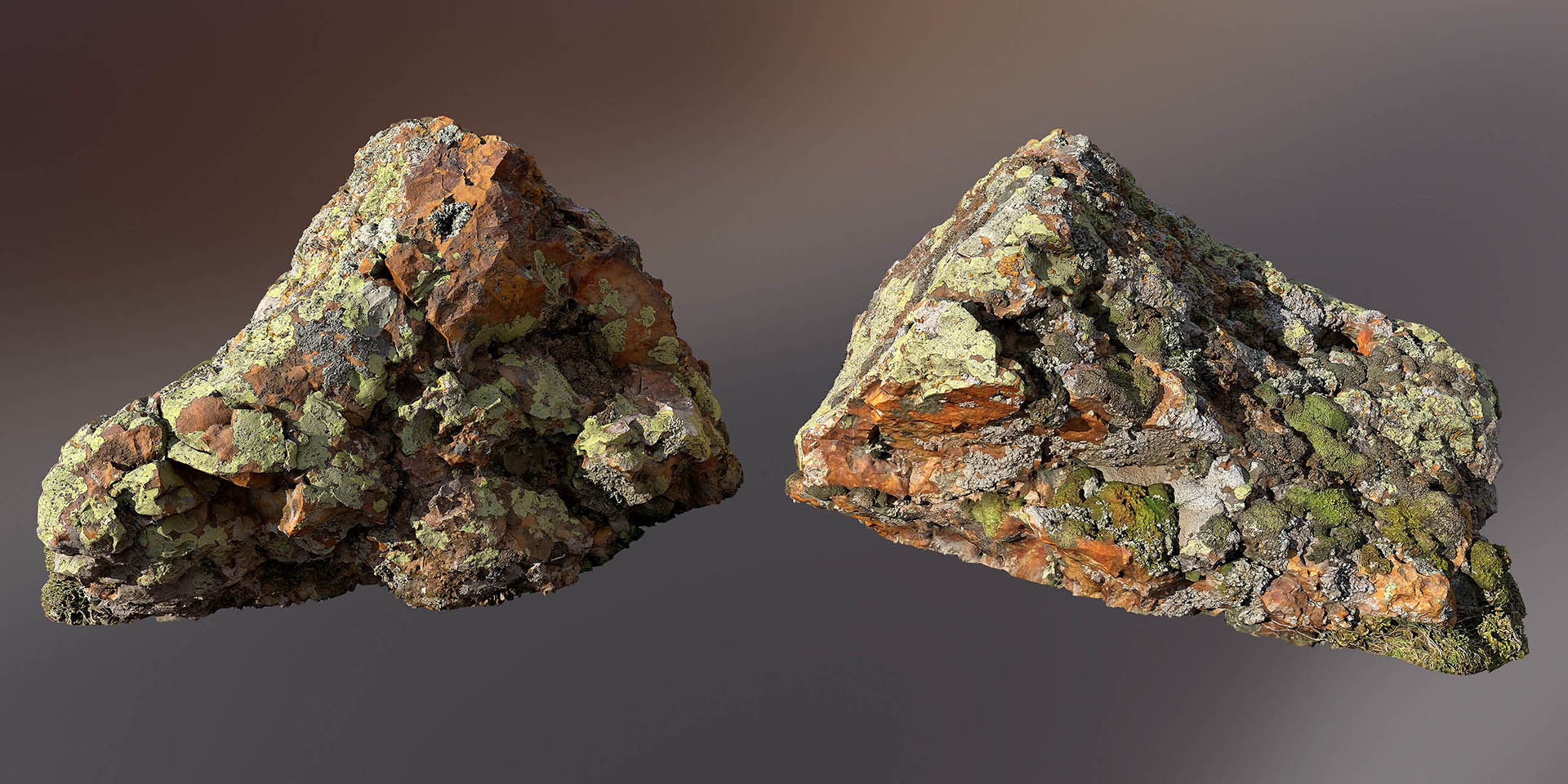 ---
Preparation For End User
3D Models are scanned according to the world scale and the PBR is calibrate. Each 3D Models comes with meticulously optimized polygone, UVs and LODs.
---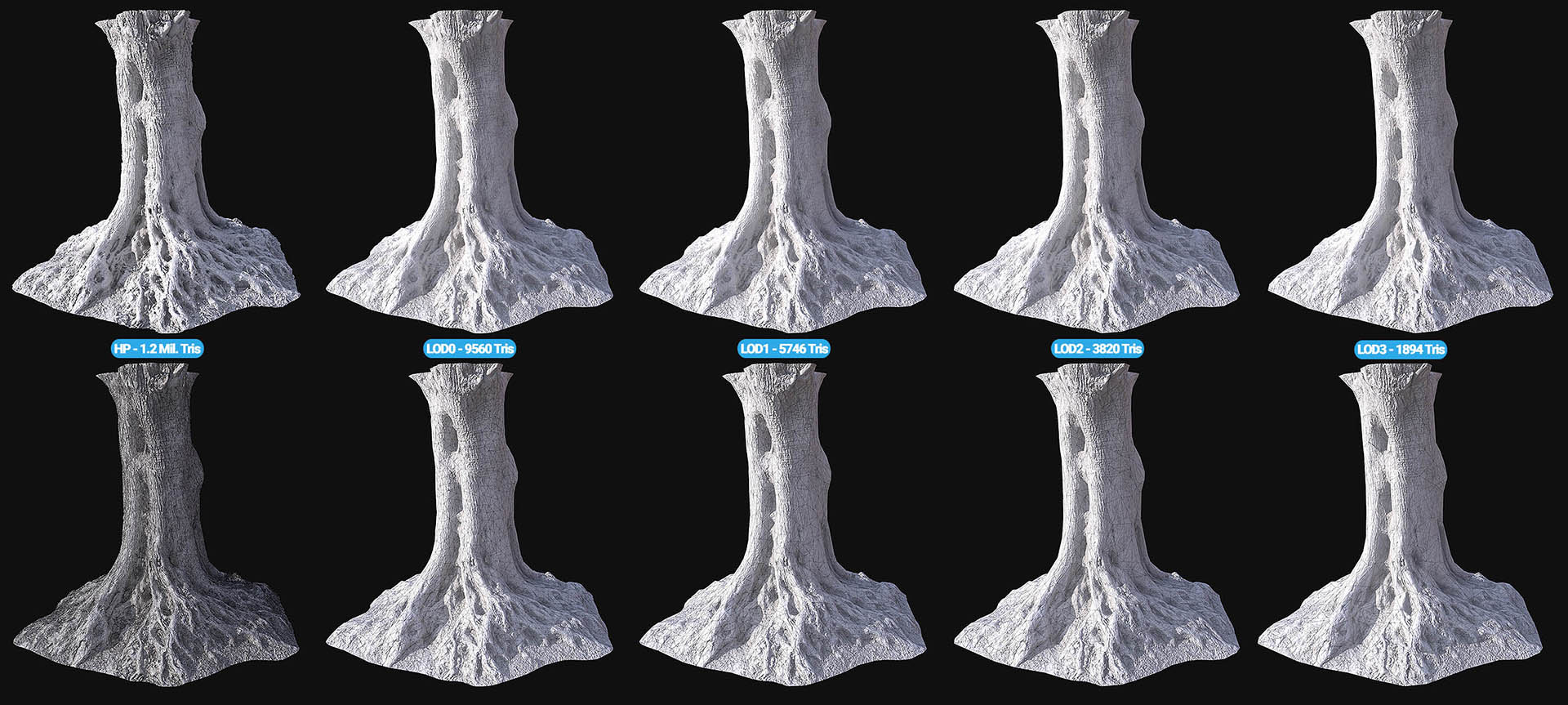 ---
3D Model Textures
High poly RAW scans are baked for obtain texture mapping. 3D Model scans baked over 200 million polygons. 8K Texture size available depending on license type.
---